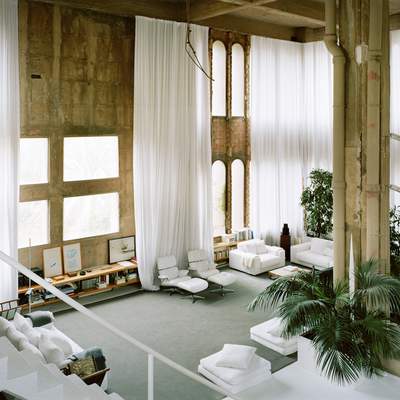 interview
travel
barcelona
ricardo bofill
Spain
Ricardo Bofill is one of the world's leading architects – who happened to live and work in the most striking "office"; the former cement factory outside Barcelona called La Fábrica. Cosmopolitan by definition, Ricardo Bofill returns always to the factory, that old industrial building that he never ceases to renew for the past fourty years, enlarging and embellishing its spaces as writing the history of his life, a biography in constant evolution. "The factory is a magic place which strange atmosphere is difficult to be perceived by a profane eye. I like the life to be perfectly programmed here, ritualised, in total contrast with my turbulent nomad life". It is an unusual yet fascinating fusion of cement and nature. Bofill is probably best known for his social housing projects, but also for iconic constructions like La Muralla Roja, the W Hotel or Barcelona Airport Terminal 1. Read our short interview with one of our favourite visionary in the world; Ricardo Bofill.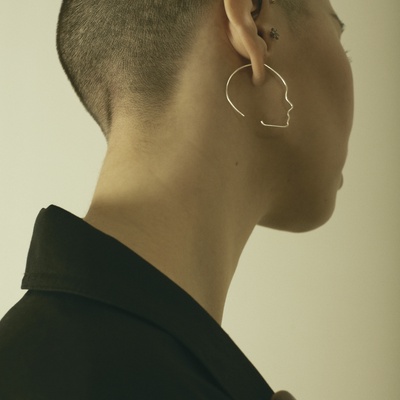 design
barcelona
Exploring Barcelona's Jewelry Brand: Die Motte
Spain
With their face collection, the Barcelona-based brand, Die Motte pushes the boundaries of jewelry design. By creating one-of-a-kind handcrafted statement earrings the designer duo got instant attention not only locally. Anel and Astrid are the creators, whom are blessed with unique taste and a fresh eye for both creating and branding. Each piece has its story just like "Get a Bob", which is an example of self-empowering; getting a new hairstyle, or whatever that changes your image, like a new pair of earrings. They represent being confident about yourself, and taking care of your desires. Get to know the jewelry designers, their daily source of inspiration and why living in Barcelona allows them to constantly thrive.