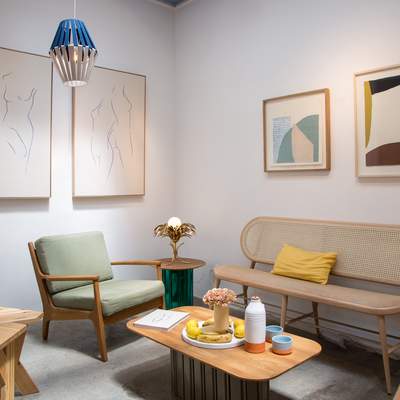 interview
design
art
barcelona
MyBarrio: Curated design from Barcelona
Spain
Fancy to get an insight to Barcelona's creative scene? If so, you should definitely get to know MYBARRIO! MYBARRIO was born in 2016 with a simple Instagram account showing a personal curated selection of local designs and the lifestyle of the city of Barcelona. It's was created for people in search of uniqueness and off the grid recommendations with a certain editorial line: aesthetic, fresh, organic, colorful, graphic! It's a 360 degrees project in terms of creative disciplines such as fashion, design, art, architecture, photography and lifestyle. MYBARRIO ended up being a creative community of more than 30 000 design lovers, designers, artists, projects that share the same taste for a certain aesthetic that support the #shopsmall movement. It's also recognized as a curated label that promotes, hunts and sells the best selection of local fashion, home decor, art & lifestyle of the city of Barcelona. MYBARRIO exists both offline, through the events but also online through the social media feed and soon the e-concept store. They organize original pop-up events to showcase and sell this selection in unique places of the city with a different concept and line up in each edition. Read our interview with lovely Hortense Giraud, the founder and curator of MYBARRIO.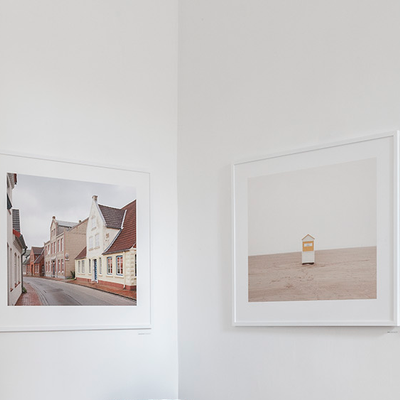 art
budapest
Starring art: Tobe Gallery
Hungary
For those that are traveling, commuting or even often relocating their bases one of the best way to connect with (local) people is going to gallery openings. The joy of discovering hidden art galleries in a city is actually one of our favourite parts when it comes to traveling. TOBE Gallery in Budapest is one those places. The gallery started in October 2013 with the aim to provide the opportunity to present Ibero-American and Hungarian artists. The purpose with this new venue in the fine art photography and collage art field, in the city of Budapest, is to look for a newer dialogue, a different point of view, with a different way to express and communicate photography as art. Bea and Tomas (the couple behind TOBE) want to put contemporary photography in an upper level, to give to photography a value. A value, which means that photography can be collectible and it can be a design element with which people can live in their own space. Read their inspirational thoughts on Hungary's art scene, their favourite place for inspiration; Miami, and find out more about their recent trip to Milan Photo Fair.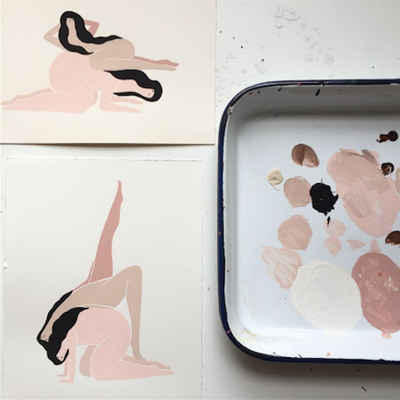 art
giveaway
Woman's Day Muse: Laura Berger
Chicago is a wonderfully diverse place with people from every corner of the world living here. That's my absolute favorite part about the city. The food scene and the architecture are incredible as a result, and we're also lucky to have the Art Institute which is (objectively!) one of my favorite museums I've visited -- it's become sort of a haven for me. I go there and instantly feel more centered and relaxed. I think there's also something to be said about the winters serving as inspiration, in a way. Winters here are usually quite rough and long, and there's nothing better for one's creative discipline than being holed up inside for several months!